design et al are delighted to announce that Gonell Homes have been shortlisted for Residential £2.5-5 Million (Property by Value) award in The International Design & Architecture Awards 2019.
Gonell Homes created the elegance and luxury of a grand French chateau that seamlessly integrated with the intelligent function of eco-engineered design, designing the perfect blend of art and science. Situated in a private, deeply wooded lot, the grounds and exterior are designed to welcome you, promising a world of luxuries within. Gonell Homes designed marbleized limestone facade and pillars, copper eves, extensive stone landscaping and water features, large windows with opulent curved iron features and meticulously crafted light design delight the eye.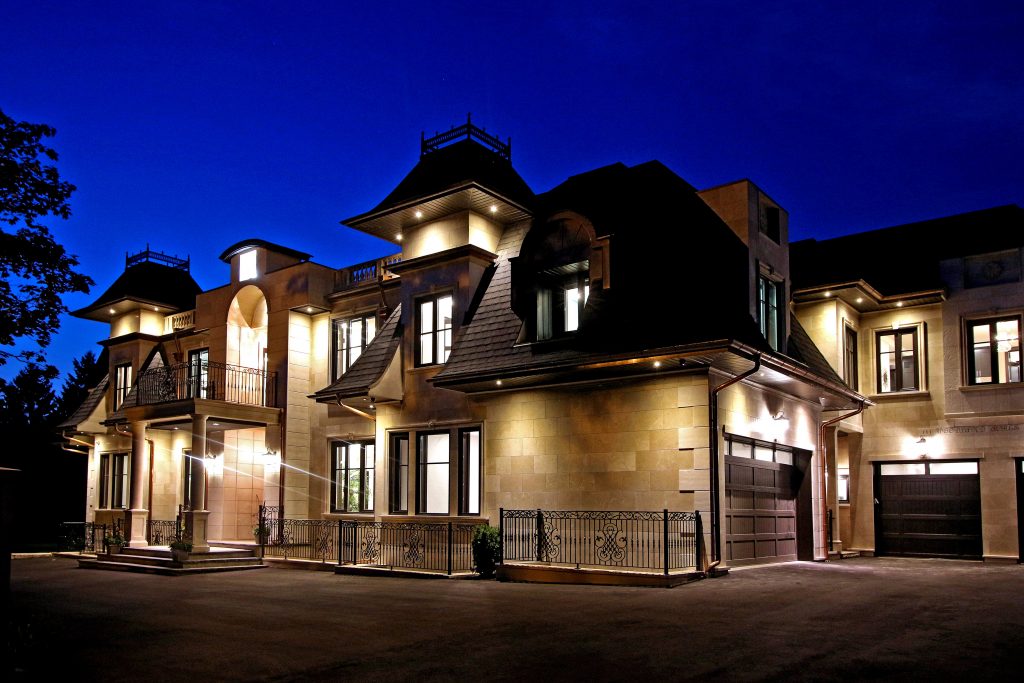 The exquisite beauty of this French renaissance home is carried through the interior where you are met with a sweeping grand foyer, curved iron rail, marble floors, breath-taking ceiling treatments, and large, open ceilings, entryways and rooms, a two-storey fireplace and dark mahogany windows and finishes exuding timeless elegance. But this home's beauty is not just skin deep. Bringing function to a new level, the floor plan incorporates an impressive 8 bedrooms, 14 baths and 3 kitchens – feeling grand, yet welcoming.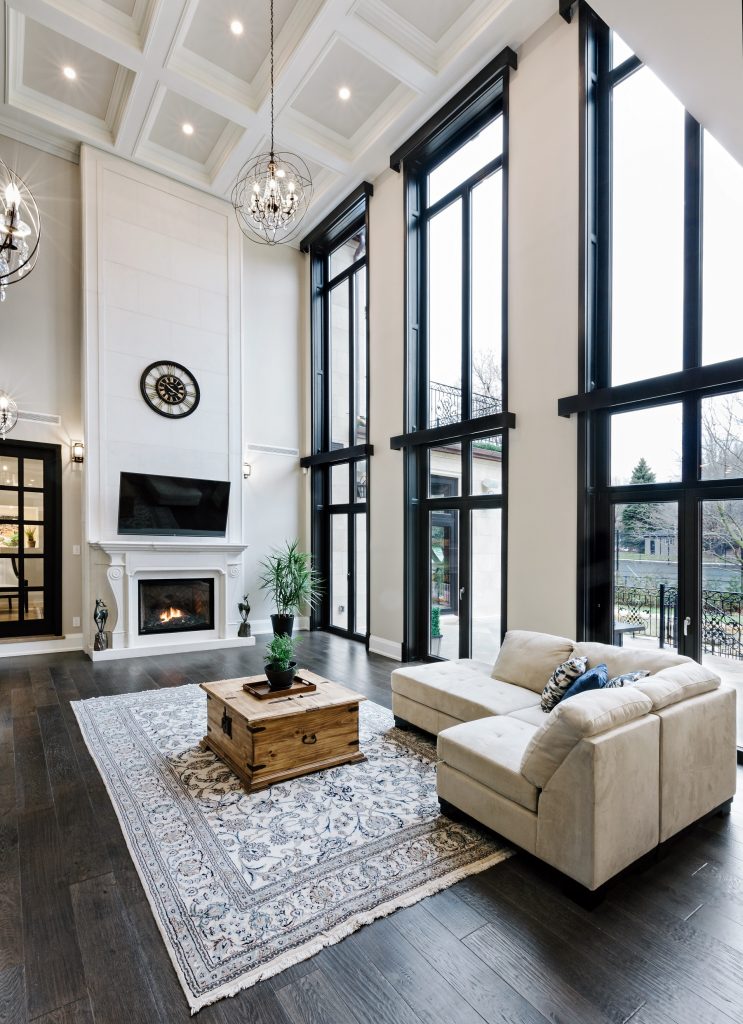 Most impressively, automation and environmental excellence is evident in every aspect of the build. Innovation like green roofs, solar panels, water harvesting, ICFs structure, full digital automation, a multi-sport simulation room and spa make this an awe-inspiring structure. This house is designed around the intelligent function of eco-engineering, providing every comfort with eco solar panels and a green roof, alongside HRV air circulation, green space, natural light, gym and a basketball court. Gonell homes designed for the client a spa and steam shower, sauna, an indoor and outdoor pool alongside a yoga room.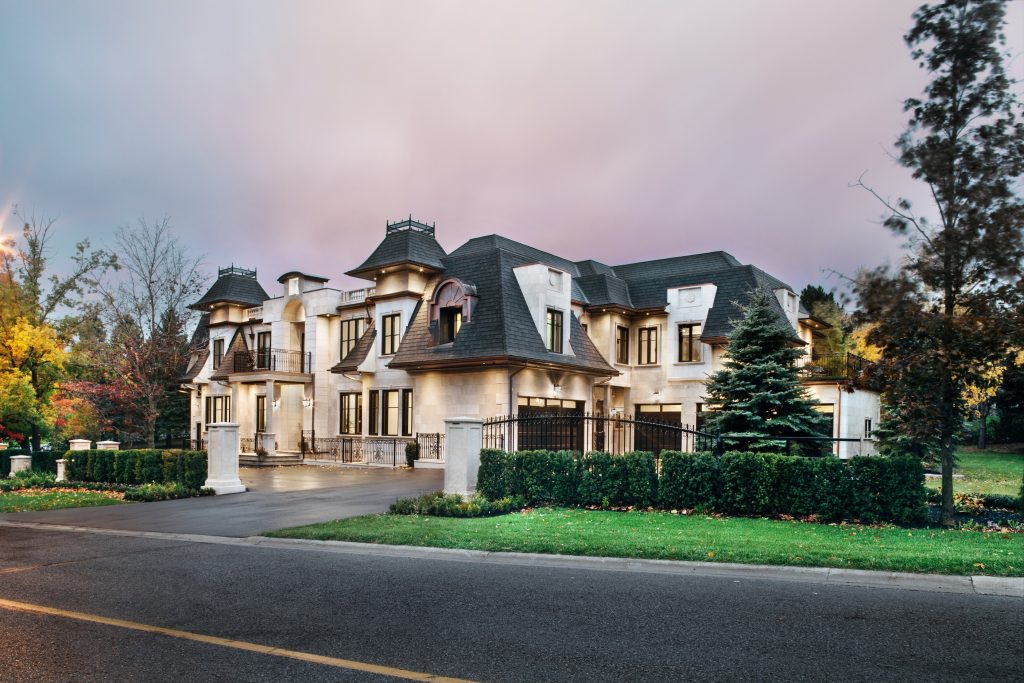 This project complements its green surroundings with no shortage of natural elements from mahogany windows and trims, marble floors, marbleized limestone façade and pillars to green roofs, copper eves hardware, armour rock, and flagstone hardscaping marble. This project complements with green surroundings. Most trades on this project were handpicked for their skills. From stone masons from Spain, Tile setters from Italy, to specialized painters – No costs were spared in looking for the best in their perspective areas.