design et al are delighted to announce that Gonell Homes has been shortlisted for Regeneration / Restoration Award in The International Design & Architecture Awards 2019
A rustic reflection of a simpler time, Farmhouse on the Knoll is a married design of country charm and modern luxuries, creating a home for the ages.
Nestled in the wild flowers and grassy pastures of Southern Ontario, Farmhouse on the Knoll is a rustic, modern ode to a legacy rooted in the farmers' fields of yore. A country home steeped in heritage and history, the Farmhouse on the Knoll is a property close to the hearts of its homeowners. Gonell Homes remodelled the log farmhouse with the careful deconstruction of barn boards and wood beams, then stripped then the home was stripped to its bones and spray foamed, keeping the traditional frame and aesthetic. Embracing its tradition, the exterior wood of the farmhouse was repaired, windows were painted black, logs were chinked, and original doors and posts were restored to their former glory.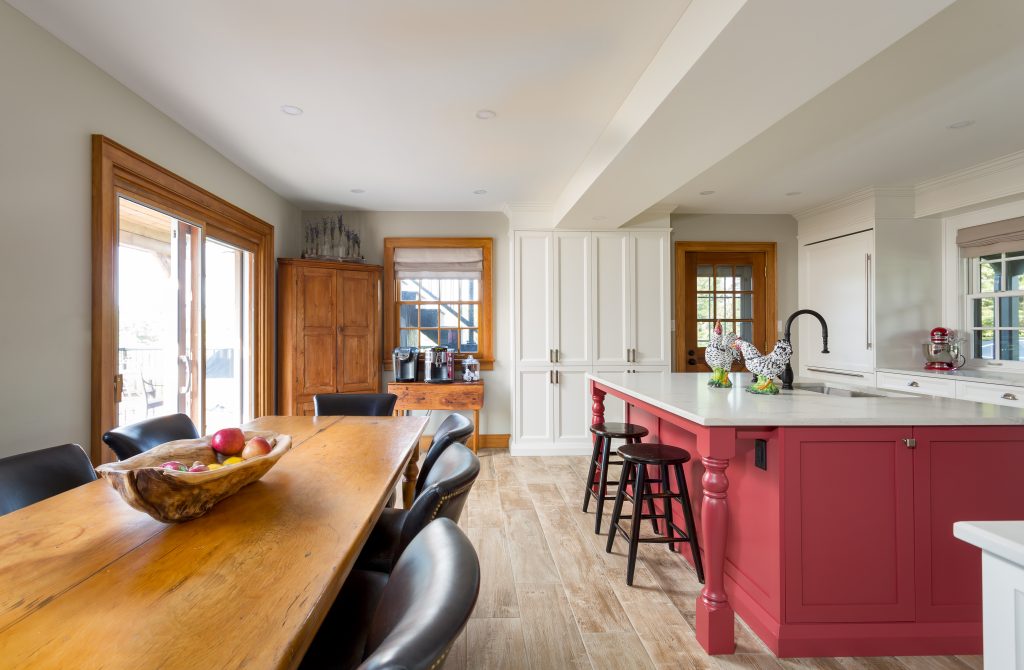 With elements such as barn boards, wood and natural stone lending a classic farmhouse feel to the space, Gonell Homes designed the interior of the home to evoke feelings of warmth and comfort. Brand new electrical, a high-efficiency furnace, HVAC systems and a ductless dryer in the laundry room were installed, while closets were created to offer modern-day solutions. Starting from the basement, guest bedrooms, bathrooms and quiet nooks were painted in a palette of cool neutrals, and layer with natural wood tones.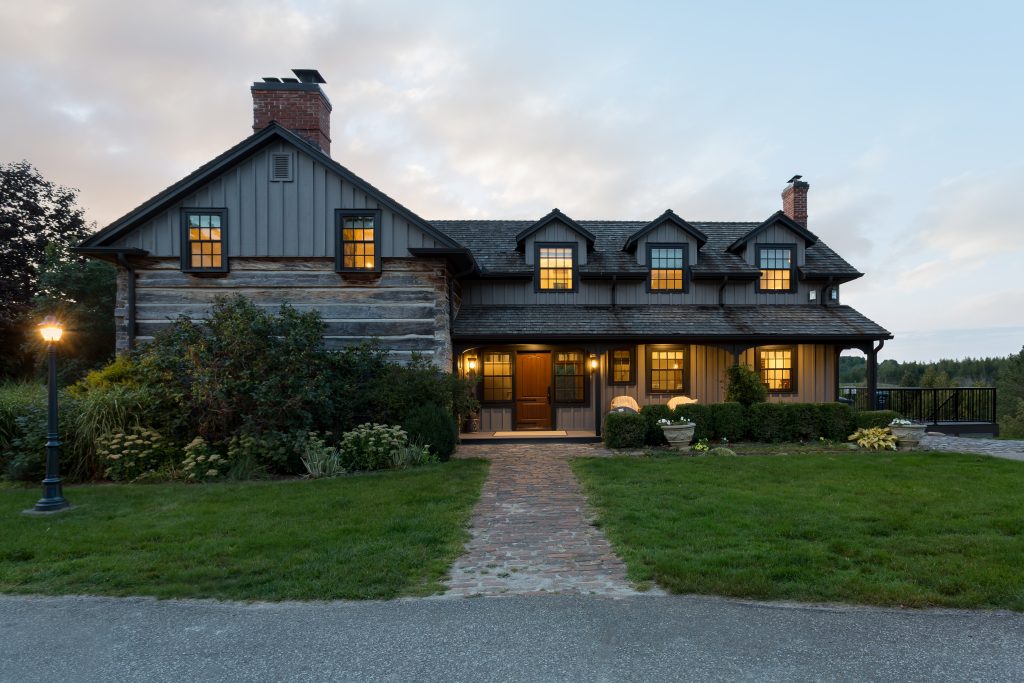 Gonell Homes used a pop of vibrant pink to ground the modern centre island, while a variety of marble and natural textures gives depth to the dining and living areas. The renovation of the great room included replacing the stone fireplace, sanding the original wood plank floors and installing custom cabinetry to compliment the classic characteristics of the room. With steel angles on either side of the ceiling wood beams and steel angles at either end bolted to the supporting wall, the engineering of these rustic and original pieces was paramount in creating a warm, casual and cosy feel to the great room.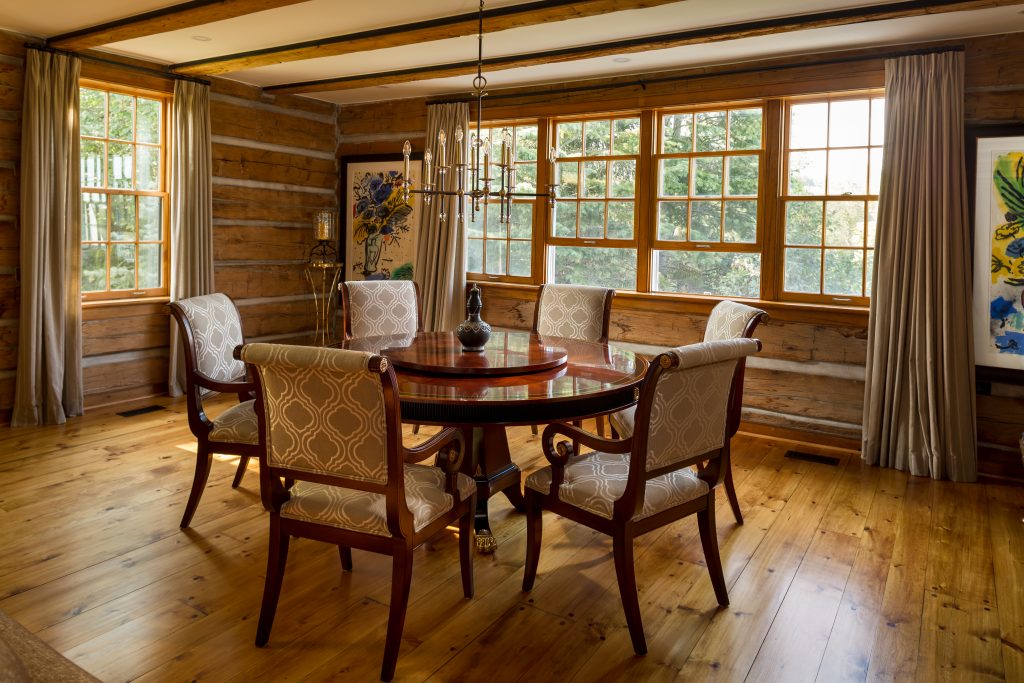 This property features serene hiking paths, labyrinth, full size manmade lake with pontoon boat, and horse-riding trails. Everything done in the design by Gonell Homes was with the goal of enjoying and blending in with its surrounding landscapes. With all stairwells taken up to code, all original handrails were reused, balusters replaced, and fresh paint used to create unique nooks between landings. A space where heritage seamlessly transitions into a modern aesthetic, the basement stairwell and landing created a warm, inviting space welcoming you into the home.