D for Design Have been shortlisted for Interior Design Scheme – Asia Pacific Award in The International Design and Architecture Awards 2021.
Located at the northern end of the Central Business District of Wellington City, the capital of New Zealand. The brief was to create a beautiful, inviting and elegant living space to come home to after an intense day at work, to completely redecorate the apartment, renovate the bathroom and en-suite and to create a warm and luxurious master bedroom on the mezzanine floor.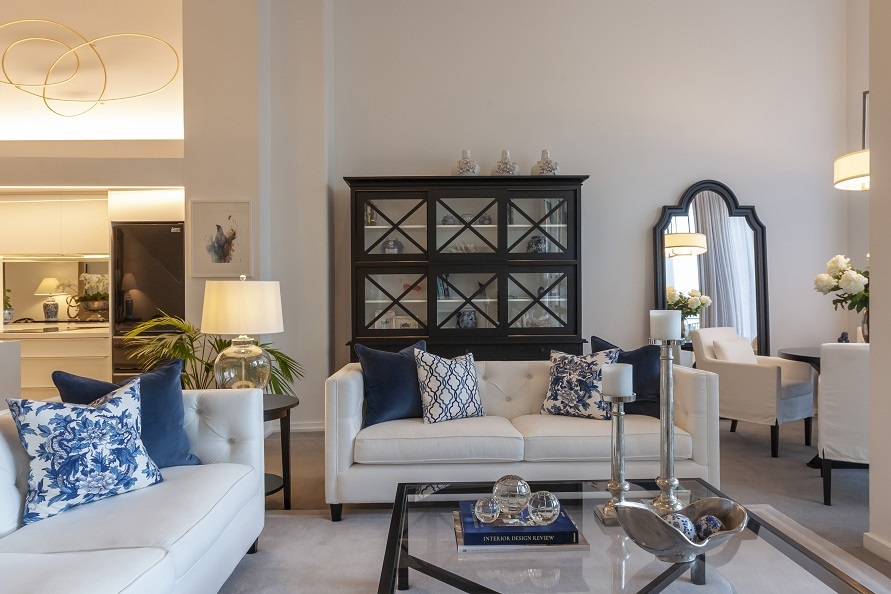 The clients vision for the apartment included elegant cream furniture with blue accessories, the request was to utilise the space more effectively. This amazing apartment with interesting proportions; large and small spaces, high and low ceilings and large and small rooms also had many exposed pipes and beams which could not be removed, they needed to be incorporated into the design.
D for Design created a private inner-city sanctuary incorporating the clients wishes and vision. The windows in the spare bedrooms that were looking out to the atrium of the building were closed off for a deeper sense of privacy, and drama was added by using indigo blue wallpaper. A Planika fire place was incorporated into the living area to create warmth and ambience.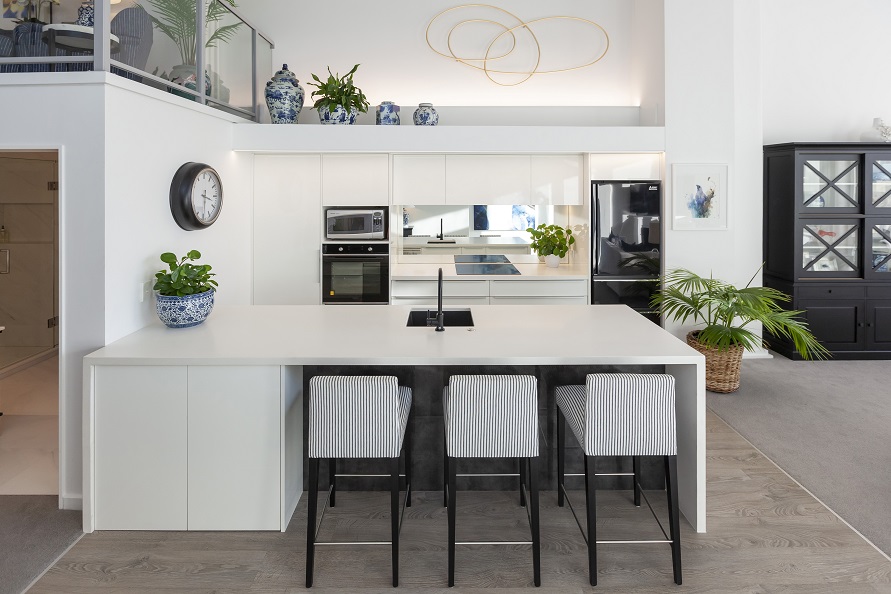 The whole apartment has very complex proportions, the indigo blue wallpaper on the small bedrooms has created a more intimate and dramatic connection with the space. The void that was left was given purpose and celebrated as a feature by varying pattern and texture in the same colour scheme. Keeping the rest of the apartment light and airy, choosing dark furniture to create a sense of depth in this space and a meticulous focus on proportion has delivered an overall balance and serenity to the apartment. The synergy of all these carefully selected elements combine to deliver a calm and emotionally connected living environment.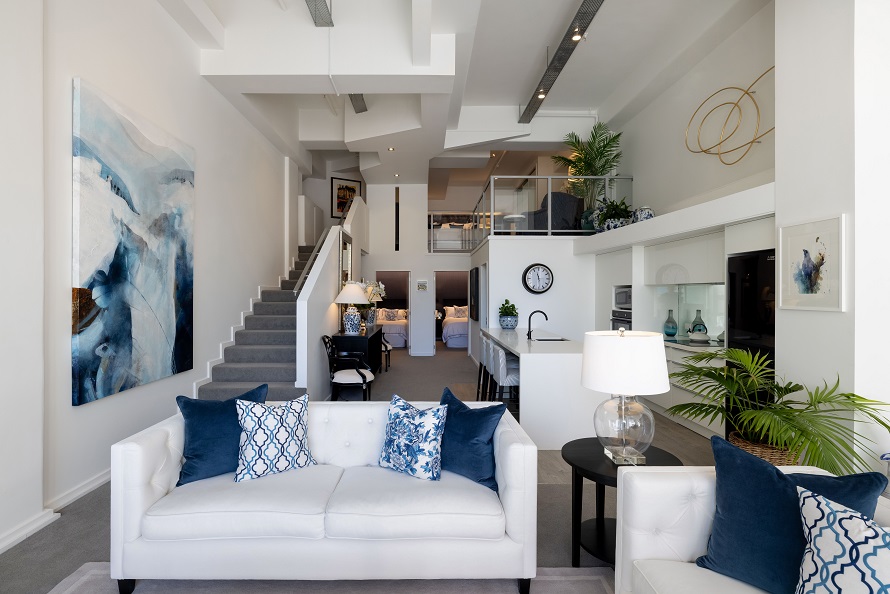 The design of this apartment responds to the wider natural environment that surrounds it. Wellington is a beautiful harbour city located at the southern tip of the North Island. It is a vibrant, busy city with a central hub and a strong sense of community. The design of this homely apartment offers a tranquil, safe and beautiful space to return to after exposing oneself to the harsh weather and busy environment of the inner city. Its internal colour scheme of blues, whites and dark elements compliment the ever-changing view of the harbour and sky above as the weather fronts pass from west to east across the country.
---
design et al only work with the world's leading designers.
If you think you have what it takes to complete in The International Design & Architecture Awards, submit your application by clicking here.