Mahrukh Jamil Interiors have been shortlisted for Interior Design Scheme – London Award in The International Deisgn and Architecture Awards 2022. 
The brief for Mahrukh Jamil Interiors was to create a contemporary and sophisticated city space in which their client could feel the luxury of a high-end hotel but the warmth of a home. The client wanted to use the apartment for his family to enjoy breaks in London but also, as a CEO of a multi-national firm, a place to entertain friends and colleagues. The project required spatial planning, bespoke joinery design and installation, customisation of furniture and accessories, sourcing, full interior decoration, and full turn-key styling. The brief also included a challenge to maximise space and storage which was a key component in the joinery design.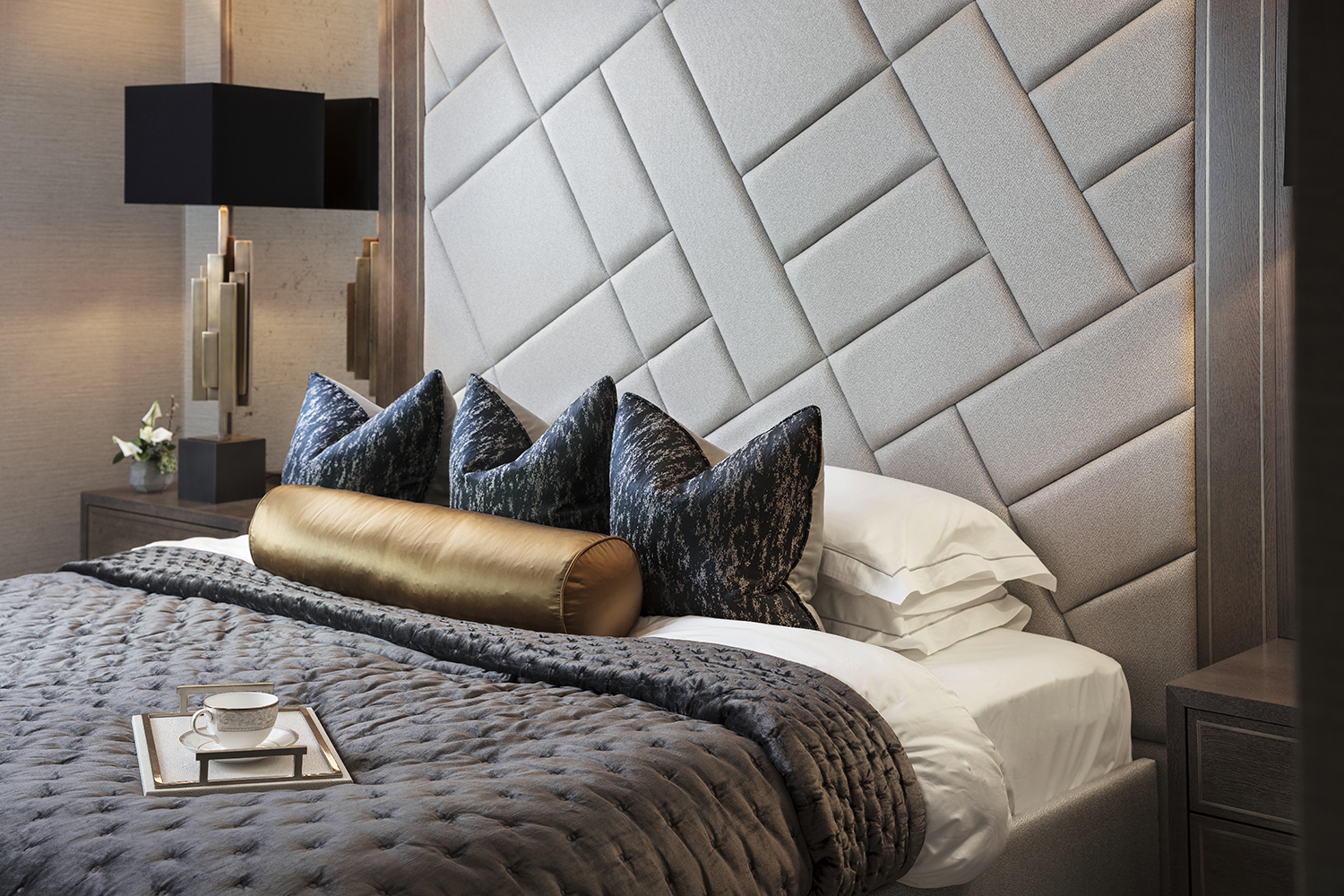 It was important for Mahrukh Jamil Interiors to consider textures and colours that would help to inspire and relax the client in their city apartment. By using luxurious materials and colour palettes with the occasional pop of colour, the designers were able to connect each room seamlessly. One of the client's favourite aspects of the design scheme as the contrasting patterns and textures that were used throughout to add interest and depth to the interior.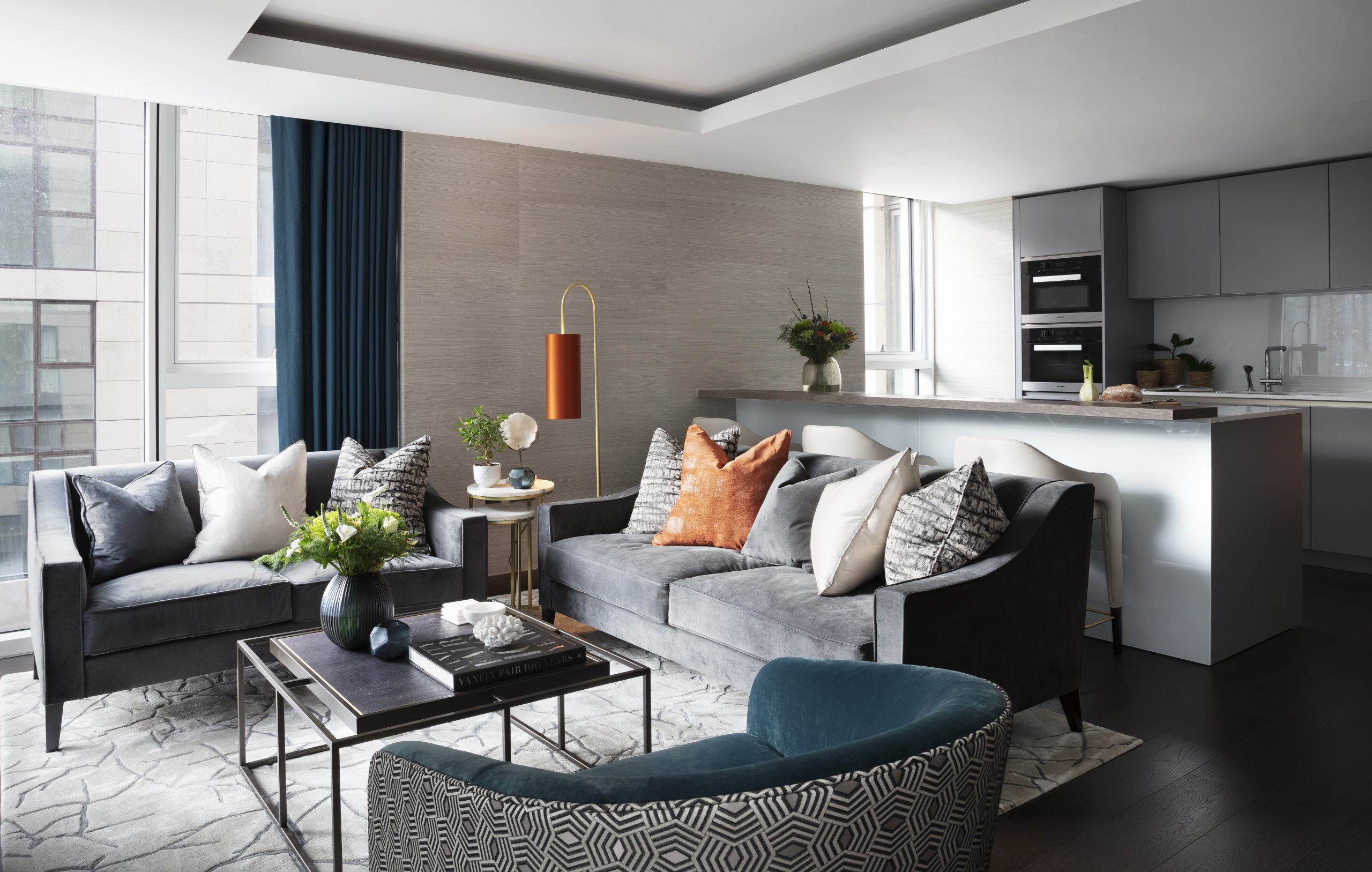 Mahrukh Jamil Interiors' favourite part of the project was designing all the joinery for the apartment; the master bed headboard; the unique dressing table area that was designed to flow into a media unit (which provided the client with additional storage space in their bedroom); and the media unit in the open plan living area. Using triangular and diagonal shapes that were also used in the dining area lighting, dining chairs, and accessory fabrics, Mahrukh carried these patterns as a running theme throughout the apartment.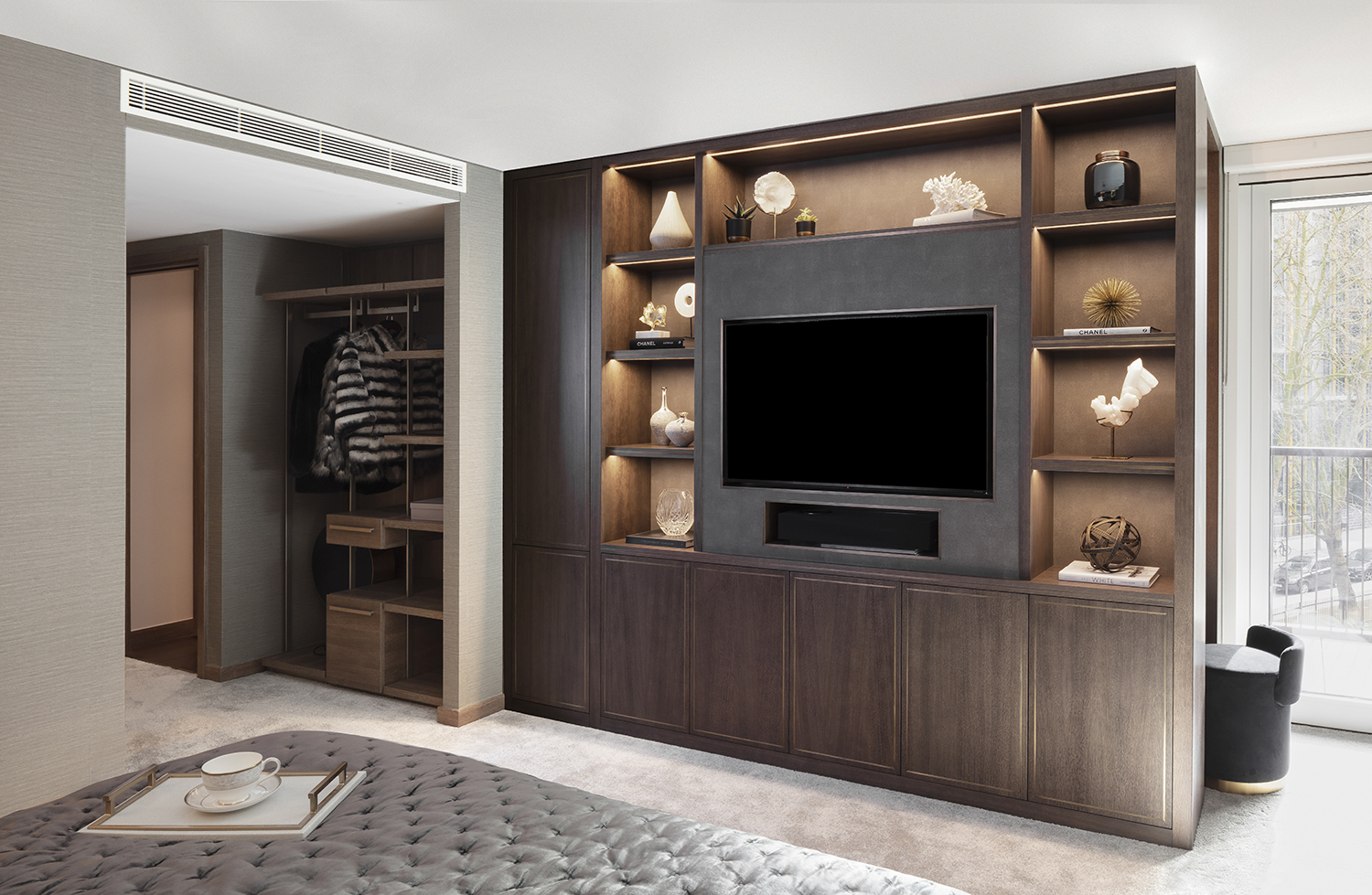 The design was for an apartment that is one of many apartments in a new residential development in Paddington. As an extremely vibrant, busy, and multi-cultural part of central London the design had to be in line with the area and the price of the property itself. The apartment, overlooking the Grand Union Canal, is in a modern and sophisticated building that has clearly been developed for a certain clientele. Therefore, the contemporary and sophisticated design of the apartment perfectly integrates with its surroundings.  
---
design et al only work with the world's leading designers.
If you think you have what it takes to complete in The International Design & Architecture Awards, submit your application by clicking here.