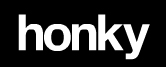 Honky
Unit 1 Pavement Studios
40-48 Bromwells Park
London
SW4 0BG
Website: www.honky.co.uk
Tel: 020 7622 7144
Fax: 020 7622 7155
Email: info@honky.co.uk
Christopher Dezille has worked in interior design for over 15 years, and in 2001 set up his own design consultancy, Honky. The majority of his work is focused in central London but he has undertaken both private and commercial projects both in the UK and internationally. He infuses creativity, professional expertise, perfection and refinement into each of his interiors.
Since setting up Honky, Chris and his team have had a rewarding nine years in business. Starting with the 'International Property Awards Best Contemporary Apartment' in 1999, he added to his achievements in 2001, winning Best New Designer in Practice and Best Contemporary Residential Interior at the Design & Decoration Awards.
Since 2002, Honky's work has been published every year in the Andrew Martin Review "Featuring the World's Leading Designers".
In 2007 Chris received an IFI (International Federation of Interior Architects/Designers) Design Excellence Award in the residential interiors category at their biannual Design Congress in Korea.
Chris was filmed for French television channel 'Voyage' as part of 'The London Sessions'. The program featured London's hottest designers interviewed about their own homes.
Christopher has also turned his talents to product design and his first product, the Dax Chair, was launched in September 2007.
CONTACT