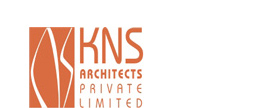 305 – Dev Plaza
3rd floor
S.V.Road
Andheri (W)
Mumbai – 400 058.
India.
Website: www.knsarchitects.com
Telephone: (91-22) 67765000 – 30
Email: kns@knsarchitects.com
In 1997, three young men from India inspired by entrepreneurship and design, set up what has now become KNS Architects. A passion and ambition for setting new benchmarks in the design industry has led to an impressive array of offices, residences, boutiques, gymnasiums and retail outlets.For KNS, projects must "bring about a refreshing zing and sophistication" and provide a signature style for each and every client.
Their services include Architecture, Interior Design and Retail Design but what sets them apart is their R&D department. Dedicated to finding the most innovative, cutting edge technology and material finishes, this department is the key to maintaining their position at the forefront of the industry.
KNS have won plenty of awards over the last few years for residential, commercial and retail properties and even an award from the Indian Navy for outstanding contribution to gymnasium design. In 2012, they won the award for best property in Asia and Oceania at the International Design and Architecture Awards.
CONTACT