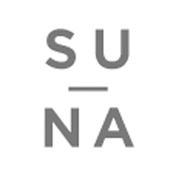 Unit 17 Windsor Park
50 Windsor Ave
London
SW19 2TJ
Website:
http://www.sunainteriordesign.com/
Phone: 020 8544 9350
Fax: 020 8544 0429
Email: info@sunainteriordesign.com
Suna Interior Design is an award-winning boutique interior design consultancy who provide interior services for property developers and the hospitality industry.
Helen Fewster and Rebecca Tucker head up the London-based studio ensuring that a high level of attention is dedicated to each client and project. "As a tight-knit team of designers we ensure concepts and visions become reality, producing lifestyle enhancing designs delivered through a consistently personal service. We are proud of the portfolio we have created."
Suna Interior Design has worked on numerous projects from four storey townhouses to beautifully refurbished apartments, exclusive serviced apartments and luxury hotels. Suna Interior Design are involved in the whole design process, subtly steering the final designs towards specific target markets, from quirky, eclectic refurbished units to bold and contemporary designs.
CONTACT