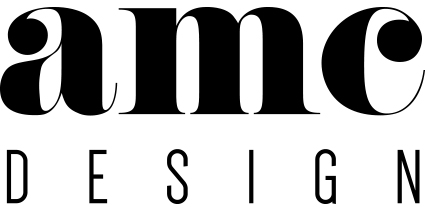 Website: www.amcinteriordesign.co.uk
Email: annmarie@amcinteriordesign.co.uk
Phone: 01943 700125
Ann Marie Cousins is an interior designer based in West Yorkshire. Her design studio, AMC Interior Design, creates interiors for homes and businesses that are full of colour, pattern and texture, reflecting the people that live and work there. Ann Marie's success lies in her ability to understand a client and create an interior that reflects their personal style, meets the brief whilst encouraging them to be brave and bold.
Along with an eye for design and detail, Ann Marie is a natural communicator helping projects to run smoothly from beginning to end. She does this by nurturing a positive working relationship with everyone involved, keeping in regular contact with the client, trades and suppliers alike.
In the early stages of a project, Ann Marie prioritises getting to know a client so that she can understand them and the brief, but also spot where any challenges might lie. In these early exchanges the focus is on:
Space – how you use it and how to make the most of it, given your lifestyle and life stage.
Interiors inspiration – from places you've visited, to social media, Pinterest and magazines.
Colour, Pattern Texture – how bold and brave do you want to be?
Keep, change, remove – what's staying, leaving or ready to be revamped / upcycled.
Project details – timescales, budget et al
With a trusted network of suppliers and trades and support from Rebecca in the studio, Ann Marie is well set up to offer
clients a flexible service. From full-service design, including project management and room styling and staging, to one off
design consultations that give clients the confidence and know how to refresh a room themselves.
CONTACT