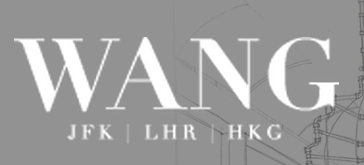 Website: www.joycewang.com
Email: info@joycewang.com
HKG
18 Sau Wah Fong G/F
Wan Chai
Tel:+852 2804-1138
LHR
70 Times Square
London
E18 GE
Tel: +44 7540-062-845
JFK
324 East 59th St.
Unit 5D
NY 10022
Tel: +1 347-603-4460
As a practice, Joyce Wang strives to define a new language of luxury through acareful curation of space, light and materials.
Joyce Wang has already set the tone of what has yet to come in the next few years. A design practice conceived by Joyce Wang, Each project thrives to challenge the accepted notion of and then defines the forefront of that particular genre of space. Joyce Wang Designs balance an act of thinking "out there" and working closely within their constraints to deliver unexpected solutions that are practical to accomplish. They value work that elicits a sense of emotional response.
CONTACT