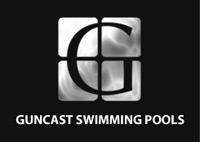 Unit L, The Old Bakery
Petworth
West Sussex
GU28 0AP
Website: www.guncast.com
Tel: +44 (0) 1978 343 725
e-mail: info@guncast.com
A family-run business that prides itself on a reputation for exceptional luxury swimming pool construction and design, Guncast adheres to the most rigorous standards of quality in design, construction and customer service.
Over the last four decades, discerning clients have chosen specialist luxury swimming pool construction company Guncast to create the perfect swimming pool to suit their properties and lifestyle.
Guncast Swimming Pools is based in South East England, with a team of more than 45 skilled and experienced swimming pool technicians. We respect the privacy of our clients and have many challenging and high profile projects in our portfolio.
As well as private home swimming pools, Guncast designs and builds luxury swimming pools for commercial properties, including boutique hotels, spas, private health clubs, hydrotherapy installation and school swimming pools.
CONTACT